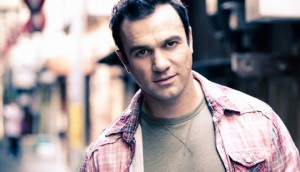 Sometimes a client will have a voice in mind to advertise their product or service and it's not your typical deep, rich, warm voiceover man! They want to have the sound of an every day, natural and conversational voice, the antithesis to the traditional announcer style, that you often hear on the tv or radio.
The UNnouncer
My friend Doug Turkel is a US voiceover artist and his brand, "The UNnouncer" is all about the fact that his voice represents the everyday guy next door. Clients come to him when they want a real, unaffected sound and not deep and powerful. He doesn't profess to be able to do that and he doesn't get asked!
Conversational Voice
Apart from characters and accents, the vast majority of my voiceover work, like Doug, involves me being as real and as genuine as I can and by that I mean I don't even annunciate properly! If a 't' is dropped at the end of a word… so be it! The current trend in the voiceover world at the moment is definitely leaning towards the more conversational style, where the voiceover is being as natural and unaffected as possible. This is actually harder you think to pull off well as the natural tendency when standing in front of a microphone is to default to "voiceover mode!" I'm finding more and more that when advertising products and services, a VoiceOver session will often start off with a "selly" style read which will then be pulled back and toned down to a more relaxed style.
Authenticity is key
It's interesting to listen to adverts on the radio and tv and hear the voiceover artists talking intimately into the mic and not over-egging the pudding so to speak! Although an upbeat or hard sell has its place, for my money the more genuine the voiceover is, the more credibility it adds to a brand. When I am booked to just be myself, if I'm not on an session; where I don't have to be directed, my headphones generally come off as I don't want to put the microscope on my voice and get bogged-down in how I sound! I think about being with mates and how I'd be if I was chatting to them in the pub!
Listen To Examples Of My Conversational, Chatty Voice
Giving an unaffected read has enabled me to voice thousands of tv and radio commercials for companies all over the world. Here's a few examples:
If you're after a relatable, guy-next-door, voice for your video, tv or radio commercial, do get in touch and I'll be happy to help!
I'm passionate about delivering the very best voiceover and working with clients to ensure that they receive the style of voice that best represents their brand. If you need me to demo for you, I'll be more than happy to read for you and if you need characters, then get in touch and we can discuss what you have in mind.
FAQ About My TV Commercial Voiceover Service
Q: What am i getting for my money?
A: When you book me to voice for you, you're not just paying for my voiceover, but the reassurance that it will be broadcast quality with no erroneous room noises for you to have to worry about.
Q: Will I have to edit or do anything to the voiceover?
A: Unless you're a producer or prefer me to send you the raw file, you can be assured that I'll edit my read for you, so you receive a finished, high quality file.
Q: How long will my voiceover take?
A: I pride myself on a fast turnaround and will always endeavour to send you back your file within 24 hours.
Q: I'm not entirely sure how to explain the voice, character or style I need, can you help?
A: Of course! I'm more than happy to chat over the phone with you your requirements and won't hit record until we're both happy that I'll be voicing in the style that suits your read or character.
Q: Can I be directed during the recording?
A: Yes! If you prefer to listen in to the recording process and direct me, then I'm available on Skype, ISDN, ipDTL and Source Connect. I'm also happy to travel to studios for sessions.
Q: Do you charge for revisions?
A: Any mistakes made by myself will be corrected free of charge. Any script changes that occur after I have sent my recording will have to be charged. The fee will depend on the length of the read and number of changes.
Q: What are your payment terms?
A: Upon receiving your voiceover, I'll also send you your invoice. My terms are 30 days net and all my payment are on the bottom and as well as cheque and direct bank transfer, I can also be paid via Paypal.