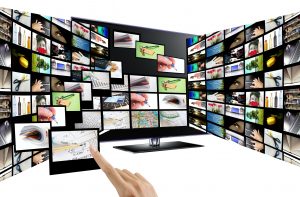 Thanks for clicking! Are you looking for a voiceover for a web video? Then I'll be happy to help! I'm a professional voiceover artist with over 10 years experience in the industry, having voiced thousands of radio commercials, tv commercials, web and explainer videos and E-Learning material, as well as having narrated documentaries for The Discovery Channel and The History Channel.
What Tone Do You Want Your Web Video To Convey?
Getting the right tone of voice is vital for you, your brand and product, as there must be congruence across the board. The story being told by the voiceover must fit in order to tie the whole video together. Whether you require a conversational read, something more formal and corporate, a slow and measured pace in order to explain or something more upbeat and dynamic, I'm happy to work with clients and demo styles, so we are sure that the style of the narration is just right.
Can We Listen In To The Recording Process?
Absolutely! I have a broadcast quality studio with the ability for clients to listen in during the recording and direct me via a number of different options, including ISDN, Skype and phone. This makes the whole process run a lot smoother and eliminates the backwards and forwards emailing, as I can be guided through a script and told exactly how to read each section, ensuring a speedy and satisfactory completion of the narration.
Here are a few examples of web videos I have voiced in different styles.
[su_row][su_column size="1/3″][/su_column]
[su_column size="1/3″][/su_column]
[su_column size="1/3″][/su_column]
[su_column size="1/3″][/su_row]
If you're interested in my voiceover services and would like me to narrate your web explainer video, please do get in touch and I'll be happy to help you get the exact style you require.
FAQ About My Voiceover Services
Q: What am i getting for my money?
A: When you book me to voice for you, you're not just paying for my voiceover, but the reassurance that it will be broadcast quality with no erroneous room noises for you to have to worry about.
Q: Will I have to edit or do anything to the voiceover?
A: Unless you're a producer or prefer me to send you the raw file, you can be assured that I'll edit my read for you, so you receive a finished, high quality file.
Q: How long will my voiceover take?
A: I pride myself on a fast turnaround and will always endeavour to send you back your file within 24 hours.
Q: I'm not entirely sure how to explain the voice, character or style I need, can you help?
A: Of course! I'm more than happy to chat over the phone with you your requirements and won't hit record until we're both happy that I'll be voicing in the style that suits your read or character.
Q: Can I be directed during the recording?
A: Yes! If you prefer to listen in to the recording process and direct me, then I'm available on Skype, ISDN, ipDTL and Source Connect. I'm also happy to travel to studios for sessions.
Q: Do you charge for revisions?
A: Any mistakes made by myself will be corrected free of charge. Any script changes that occur after I have sent my recording will have to be charged. The fee will depend on the length of the read and number of changes.
Q: What are you rates for radio adverts?
A: In the UK, I work to the latest Equity rate card. If your commercial is for transmission abroad, please let me know all the information, so I can quote accurately.
Q: What are your payment terms?
A: Upon receiving your voiceover, you'll also receive my invoice. My terms are 30 days net and all my payment details are on the bottom.
As well as bank transfer, I can also be paid via Paypal, which will incur a 6% charge to cover their fees.