When I started my voiceover career in the early 2000's, one of the first companies that I connected with was jingle company Music Radio Creative. MRC is a production company run by Mike and Izabela Russell and they have a large team of audio producers dotted all over the planet!
Music Radio Creative
MRC specialise in producing podcast intros, jingle packages for radio stations and much more! Izabela is an audio branding specialist and works closely with clients to ensure that the sound of their podcast or radio station is congruent with their brand. Once this has been discussed with the client, her team of producers get to work! One example that really stood out to me was a podcast on the health benefits of juicing. When producing the intro, they actually incorporated the sound of a juicer. Clever!
Mike Russell – Audio Genius!
Mike has a background in radio, having been a DJ on KMFM in Kent and as been producing audio since the early 1990s. Today, he's one of the world's leading experts in Adobe Audition and has a verified YouTube channel, with a quarter of a million subscribers! Seriously, if you have an audio problem that needs solving, Mike has a video on it! Whether you need to know how to create a jingle from scratch, sound like a robot, autotune, beat-match or create your own radio jingle, Mike is your man!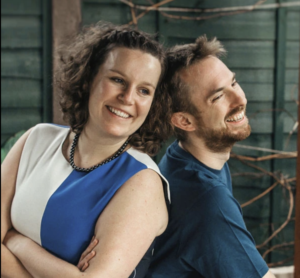 MRC – One of the good guys!
If you need audio for your podcast or radio station, I can highly recommend Music Radio Creative. They're extremely knowledgable as they've been in the industry for decades and Izabela and her team will work closely with you, to produce quality audio that will best represent your brand. Get in touch!
Need a VoiceOver?
If you're on the hunt for a VoiceOver for next project, please fill in the form below and let me know how I can help you!
FAQ About My Voiceover Services
Q: What am i getting for my money?
A: When you book me to voice for you, you're not just paying for my voiceover, but the reassurance that it will be broadcast quality with no erroneous room noises for you to have to worry about.
Q: Will I have to edit or do anything to the voiceover?
A: Unless you're a producer or prefer me to send you the raw file, you can be assured that I'll edit my read for you, so you receive a finished, high quality file.
Q: How long will my voiceover take?
A: I pride myself on a fast turnaround and will always endeavour to send you back your file within 24 hours.
Q: I'm not entirely sure how to explain the voice, character or style I need, can you help?
A: Of course! I'm more than happy to chat over the phone with you your requirements and won't hit record until we're both happy that I'll be voicing in the style that suits your read or character.
Q: Can I be directed during the recording?
A: Yes! If you prefer to listen in to the recording process and direct me, then I'm available on Skype, ISDN, ipDTL and Source Connect. I'm also happy to travel to studios for sessions.
Q: Do you charge for revisions?
A: Any mistakes made by myself will be corrected free of charge. Any script changes that occur after I have sent my recording will have to be charged. The fee will depend on the length of the read and number of changes.
Q: What are you rates for radio adverts?
A: In the UK, I work to the latest Equity rate card. If your commercial is for transmission abroad, please let me know all the information, so I can quote accurately.
Q: What are your payment terms?
A: Upon receiving your voiceover, you'll also receive my invoice. My terms are 30 days net and all my payment details are on the bottom.
As well as bank transfer, I can also be paid via Paypal, which will incur a 6% charge to cover their fees.