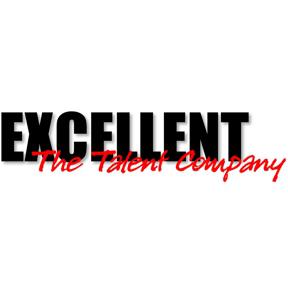 After several years of flying solo and working hard on my own, I'm thrilled to announce that I'm now being represented by one of London's top voice over agencies, Excellent Talent!
Pete Gold from Excellent contacted me after watching this video of me demonstrating  How To Do Celebrity Impressions and expressed an interest in taking me on.
Great Guys!
I was invited to their office in London for a chat and to meet the team and I felt instantly comfortable with them. They have a fantastic reputation in the voiceover industry and are recognised as a super-friendly, dynamic agency who will always go out of their way to ensure that clients get the right voice for their project.
It's great to finally have someone fighting my corner, championing me and putting me up for a whole host of interesting and diverse voiceover work.  I hope this will be a long and fruitful relationship!
If you've found this page on the hunt for a voiceover, please do let me know what you require and I'll be happy to help
FAQ About My Voiceover Services
Q: What am i getting for my money?
A: When you book me to voice for you, you're not just paying for my voiceover, but the reassurance that it will be broadcast quality with no erroneous room noises for you to have to worry about.
Q: Will I have to edit or do anything to the voiceover?
A: Unless you're a producer or prefer me to send you the raw file, you can be assured that I'll edit my read for you, so you receive a finished, high quality file.
Q: How long will my voiceover take?
A: I pride myself on a fast turnaround and will always endeavour to send you back your file within 24 hours.
Q: I'm not entirely sure how to explain the voice, character or style I need, can you help?
A: Of course! I'm more than happy to chat over the phone with you your requirements and won't hit record until we're both happy that I'll be voicing in the style that suits your read or character.
Q: Can I be directed during the recording?
A: Yes! If you prefer to listen in to the recording process and direct me, then I'm available on Skype, ISDN, ipDTL and Source Connect. I'm also happy to travel to studios for sessions.
Q: Do you charge for revisions?
A: Any mistakes made by myself will be corrected free of charge. Any script changes that occur after I have sent my recording will have to be charged. The fee will depend on the length of the read and number of changes.
Q: What are you rates for radio adverts?
A: In the UK, I work to the latest Equity rate card. If your commercial is for transmission abroad, please let me know all the information, so I can quote accurately.
Q: What are your payment terms?
A: Upon receiving your voiceover, you'll also receive my invoice. My terms are 30 days net and all my payment are on the bottom and as well as cheque and direct bank transfer, I can also be paid via Paypal.